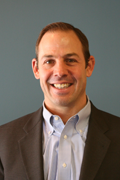 As Sedgwick's President and Founder, Marty has been actively involved in real estate investment and development in Chicago for over 20 years. Establishing Sedgwick in 1996, Marty has led its successful expansion into a full-service development, design, and construction company. Through Marty's guidance on several large-scale residential and commercial projects, Sedgwick has emerged as one of Chicago's premier development companies.
Prior to his career in real estate, Marty worked as an Assistant VP overseeing the Risk Management group at Amalgamated Bank of Chicago. He is a graduate of Drake University with a Bachelor of Arts in Economics and an emphasis in Finance.
Marty serves as the President of the City of Chicago Chapter of the Home Builders Association, the Near South Planning Board, and is an active member of the REIA. He lives in the Chicago suburbs with his wife and seven children.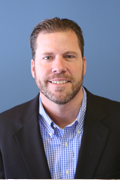 Jay Feeley
Director of Business Development
As the Director of Business Development, Jay is instrumental in overseeing all of Sedgwick Properties' developments from site identification and acquisition, through the end of the pre-development process. With a specialty in designing and procuring the capital structures of equity and debt, he serves as the main contact to all of Sedgwick's lenders, equity partners and financial advisors.
In Jay's 19-years of experience he has held Senior VP and COO positions with large consultancy companies, managing such clients as Hilton Hotels and CBS Entertainment. He holds a Bachelor of Arts in Communications from DePaul University.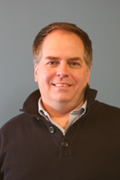 Mark McKinney
Director of Project Operations
With over 25 years of extensive experience, Mark serves as Sedgwick's senior lead for all design, construction and development execution proceedings. As a licensed architect, his expertise spans a variety of projects including large-scale commercial and residential developments on both the national and international fronts.
Mark earned his Bachelor of Arts in Architecture from Clemson University, and his Master of Architecture from the University of Illinois at Chicago. He has served as part-time faculty at the Illinois Institute of Technology College of Architecture since 2011.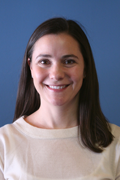 Beth Cohen
Director of Operations
Beth has been a key player on the Sedgwick team for over 14 years, bringing exceptional knowledge in both real estate and finance. This depth of experience guides her in managing the comprehensive operations of the company, namely property management, leasing, accounting, sales, and human resources.
Beth holds a Bachelor of Arts in Finance from the University of Dayton and is a licensed real estate broker. She lives in the Chicago suburbs with her husband and three children.